Cocoon is a service offering a curated set of high-quality, organic baby clothing at each phase of a baby's growth.
Everything in one place
All the clothing your loved one need at each phase of their baby's growth, delivered to their door.
The healthiest fabrics for baby skin
Clothes that respect baby's skin, curated from certified organic suppliers only.
Cash back while reducing clutter
Your loved one gets cash back, reduce clutter and waste by re-selling their set after use.
Cocoon Baby Set
Make your gift go a long way.
What You Offer With a Cocoon Set
We identify a complete set of essentials for each season.
0-3 months
3-6 months
6-9 months
9-12 months
12-18 months
18-24 months
24-36 months
$300
Minimum amount you save with Cocoon
$250
Additional cash back after re-sell



Footed onepiece (long-sleeve)











Baby-friendly laundry detergent




Footed onepiece (long-sleeve)











Baby-friendly laundry detergent




Footed onepiece (long-sleeve)











Baby-friendly laundry detergent




Footed onepiece (long-sleeve)











Baby-friendly laundry detergent




Footed onepiece (long-sleeve)










Skin and eco-friendly cleaning product




Footed onepiece (long-sleeve)











Skin and eco-friendly cleaning product



Footed onepiece (long-sleeve)











Skin and eco-friendly cleaning product



Footed onepiece (long-sleeve)












Skin and eco-friendly cleaning product
We Offer Two Unisex Styles
This is an illustration of the color and pattern direction we use to design our Cocoon sets, not an exact description of the clothes you will receive in your set
How it Works
1
Pick the Cocoon set that best matches your loved one's need and style, or find their registry and confirm your order.
2
Get the Cocoon set delivered to the address of your choice and at the time that works best for you.
3
When their baby grows, parents can-resell their set on our platform and get cash back or use it to order their next set.
Why Choose Cocoon?
Help Your Loved One Choose Clothes that Respect Baby Skin.
Our skin is our largest and most absorptive organ, and is an easy way-in for toxins in chemically-loaded clothes. This is even more true for babies and young children whose skin is more sensitive and less able to process toxins. We curate the healthiest fabrics and ensure the clothes your loved one receives are is beautiful and free from harmful chemicals.
Free from harmful chemicals
Environmentally friendly and ethically sourced
Your Gift Grows with the Baby and Helps Protect the Planet.
When your loved one's baby outgrows the first set, they will be able to re-sell it on our platform and order the next one. They become part of a community of thoughtful parents who are getting products they love while saving money, reducing clutter and helping to protect our planet at the same time.
Help your loved one save money as their baby grows
Make a gift that grows with their baby
Unlock a sharing model that reduces waste and help protect the planet
Frequently Asked Questions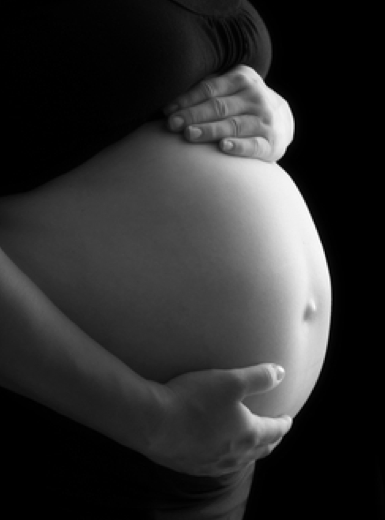 How do you know what's needed?
Cocoon stems from extensive research and user testing with more than 30 experienced parents.
Where do the items come from?
A combination between items we make and others we rigorously curate from the most sustainable brands based on our in-depth assessment.
What happens if the clothes don't fit my baby? How do returns work?
We work hard for this not to happen, but if it does we will arrange for a replacement or return at the earliest. Returns are always free.
When should I order?
The sooner, the better so you can be part of our vibrant parents community, attend our events, and learn practical tips about mindful choices.
Are you an automatic subscription service?
No, we are not. You will be able to order a new Cocoon set for the next growth phase if and when you want.
How can I re-sell my Cocoon set in 3 months?
Once you are part of our community and ready to sell, we will match you with another family and organize the process on our platform.
Read our full FAQ >
Create a Registry
Let your friends and family be part of the solution.
Create
Find a Registry
Make your gift go a long way.
Hear It From Moms and Health Professionals
Vanessa Wauchoppe
Founder Main Street Mamas and Sensible Sitters
"I'm very excited to collaborate with Cocoon, their pragmatic approach can make a real difference in how we can implement mindful choices for us, our children and for future generations."
Avril Swan
MD WholeFamilyMD certified in Family Medicine
"I am excited about working with Cocoon and helping our patients access such an entrepreneurial, planet-saving, health-promoting initiative."
Heidi Lovens
Certified Educator and Postpartum Doula
"The fabrics are ridiculously soft and beautiful! I loved dressing my baby in the outfits and enjoyed the high quality of each piece. If I were to have purchased every piece from this bag, I would have spent hundreds more and never made any of it back. It's pretty genius!"
Samantha Speck
Nutritionist at San Francisco Birth Center
"I am a big fan of your work! Moms are very interested in this topic but don't know where to start, especially just after giving birth, they feel overwhelmed and just want to make the right choices."
Jenny Mann
ND Holistic Medicine
"It's wonderful to see how much you care about the future of our planet and children."
Jennifer B.
Mom of two
"I know organic is best, but I had never put too much thought into how non-organic can be harmful to a baby's skin. I'm experiencing it right now and I can see the effects. Cocoon is making it much easier for moms to make mindful choices from the start."
Mechelle Pruitt
Director Parents Place San Francisco
"I'm very excited about supporting Cocoon as it can have a very positive impact on the lives of families from all backgrounds."
Sarah Trott & Esther Gallagher
Fourth Trimester Podcast
"We are in love with what Cocoon by UpChoose is doing for parents: save money, save time, get the highest quality. Feel good about what you buy."
Accelerating the Transition to Sustainable Consumption
UpChoose PBC is a startup on a mission to activate consumers' role in transitioning to a sustainable future.
We know we need to transition towards more sustainable products and services, and we believe this creates an exciting opportunity to design superior models that lead to better outcomes for our lives and planet.
We design pathways to a more thoughtful consumption model solving for joy, convenience, sustainability and affordability, and we are starting at the beginning: babies.